Non-fiction Books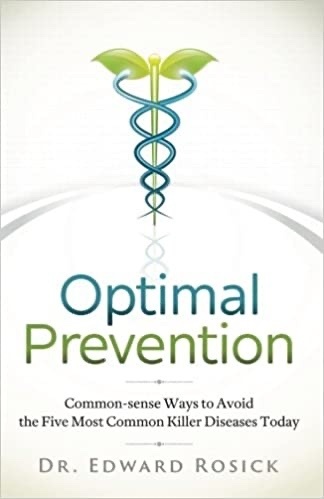 About Optimal Prevention:
Being residency trained and board-certified in Preventive Medicine, Public Health, and Integrative Medicine, throughout my medical career I've been disheartened at what little—if any—importance mainstream medicine gives to nutrition and supplements in the prevention of chronic diseases. Because of that, ten years ago I started writing a book that focused on nutritional and integrative ways—all backed with scientific research— in which people could decease their risks of the most deadly chronic diseases affecting those of us in the western world. About a year later, Optimal Prevention was born and sent out to agents and publishers.
Well, in 2015, after three years of procuring 2 agents and signing contracts with 3 publishers and then, for reasons too long to list here, having those deals fall through, I was at a crossroads: I could continue down the traditional route of publishing or dive in and go the self-publishing route. I chose door number two and a year later Optimal Prevention was finally available to the world.
Now, I have to admit, the information in the book, at least at the time I am writing this (June 2022), is dated in some sections. However, that doesn't make the info, or the book, any less important for folks wishing to decrease their risk of suffering and dying from heart disease, strokes, type 2 diabetes, cancer, and Alzheimer's. While modern western medicine is unparalleled in surgical advances and emergency care, it still pretty much falls flat when it comes to preventing those chronic diseases. Books like Optimal Prevention can help rectify that, and hopefully, in the not-to-distant future, I can find some ever-elusive time and update Optimal Prevention for our new pandemic-ravaged world.